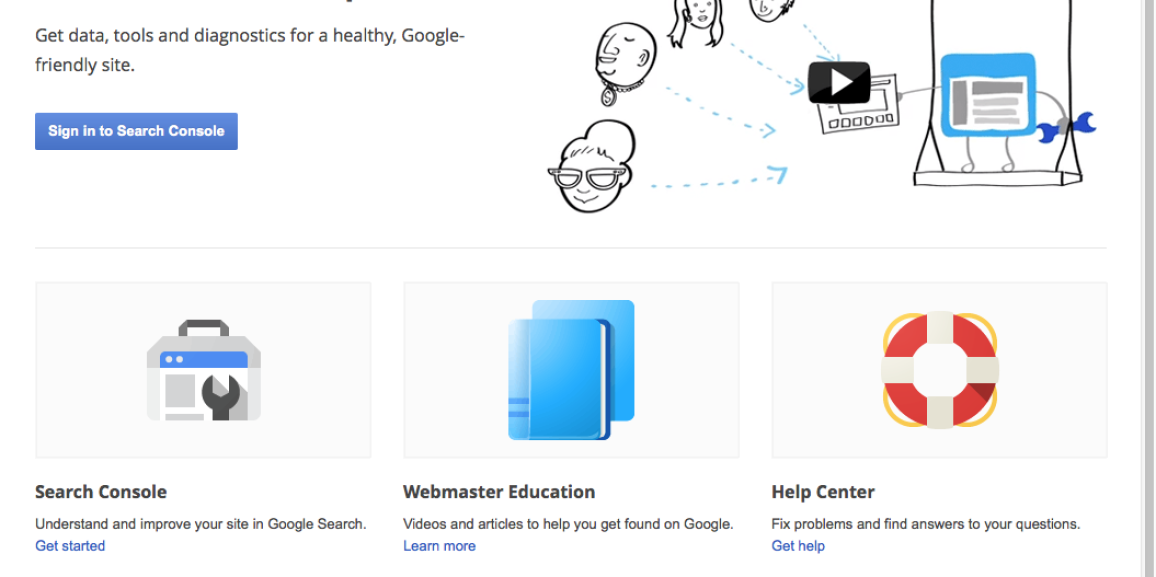 In keeping with the trends of the year (that is, changing almost everything), Google announced today that they have renamed the venerable Webmaster Tools to "Search Console".
Webmaster tools is nearly 10 year old, it started as a tool primarily used to feed your website's sitemap into the Google Search Engine. Many extremely handy features have been added (and some removed) since then. Probably the strangest one was moving organic keywords search data out of Google Analytics and into Webmaster Tools.
While the name change seems unnecessary, it's interesting to consider that what makes Google so powerful is their ability to understand and toy with user psychology, that is behavior, reaction and responses, and adapt to it. So if they are bothering to rename Webmaster Tools to "Search Console", we can pretty safely assume that there's a good marketing reason for it, backed with user data — just like the recent focus on mobile friendly sites was driven by a legitimate rise in mobile device traffic.
The name is fairly sensible since Webmaster Tools has always been, essentially, your websites account with the Google Search Engine. It's a very important account to have, not only is it the only way to directly control the data you feed Google about your site, it is also the only way to find out straight from Google what they think about your site, and to correspond or interact with them in case an issue arises the prevent Google from crawling your site, or some other serious issue that will affect your site in the search index.
(Interestingly, as of today the URL is still the same: https://www.google.com/webmasters/tools/ )
If you don't have Webmaster Tools setup on your site yet, we strongly encourage you to do it immediately.
Want someone to take care of that for you? We can setup a Google Search Console (Webmaster Tools) account for you, so get in touch with us today.
http://googlewebmastercentral.blogspot.com/2015/05/announcing-google-search-console-new.html