If we will be working on your PPC or tracking, please follow these instructions exactly as described.
A high percentage of our clients tend to select different settings when sharing GA access with us, which introduces delays into the projects. Google does not grant access to all the settings we need including filters, views, audiences, adding goals, and a good number of the settings, if this is not done as described.
We do need "Manage Users" so that we can assign our team members correct access.
1. Login to your Google Analytics account. https://analytics.google.com/analytics/web
2. At the bottom of the left sidebar navigation, click the Admin tab. (The icon looks like a gear as of the time of this writing, late 2017.)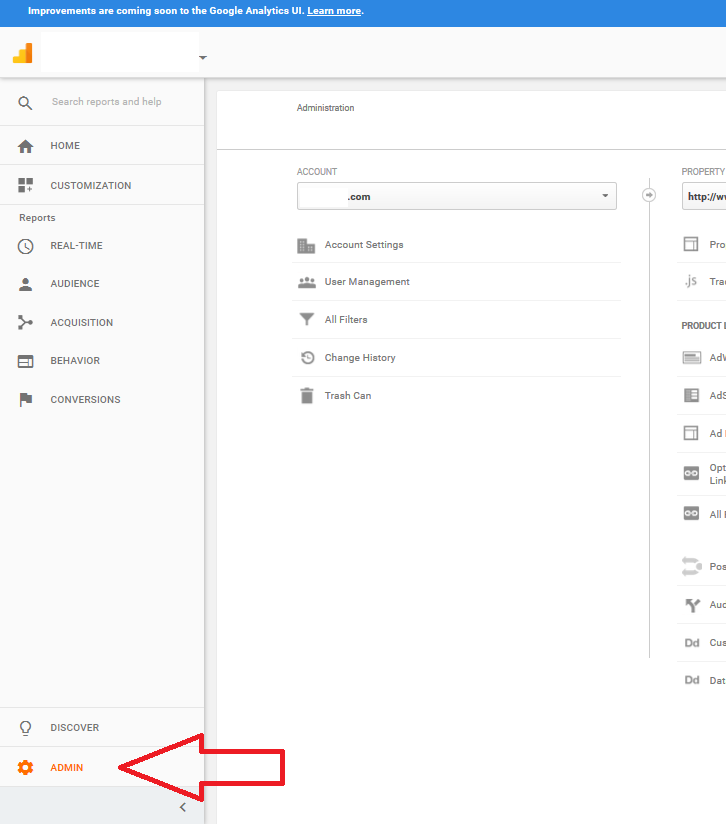 3. Under the first, left-hand column, Account, select your website.
4. Just under that, select User Management.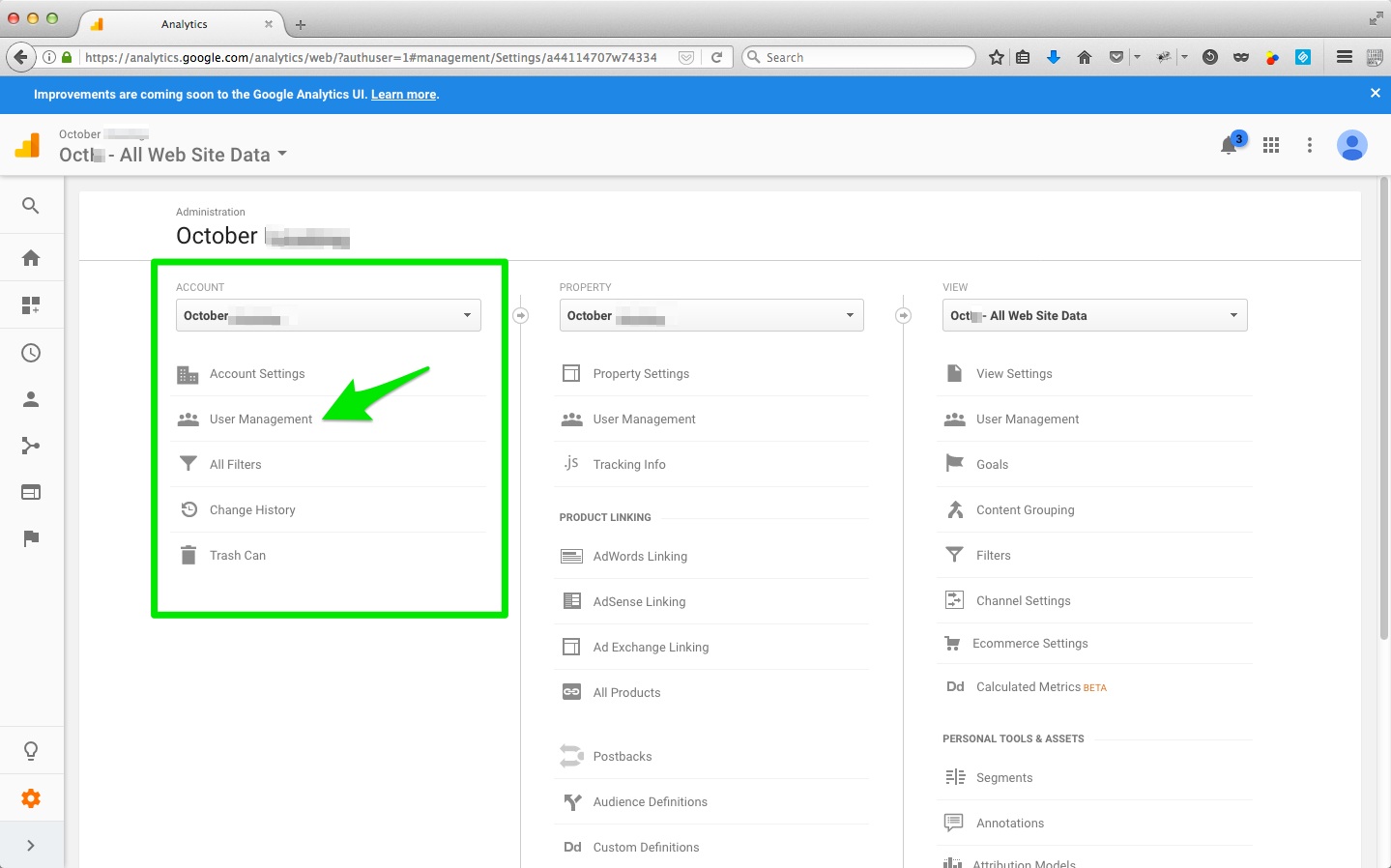 5. Click the blue plus button + in the top right corner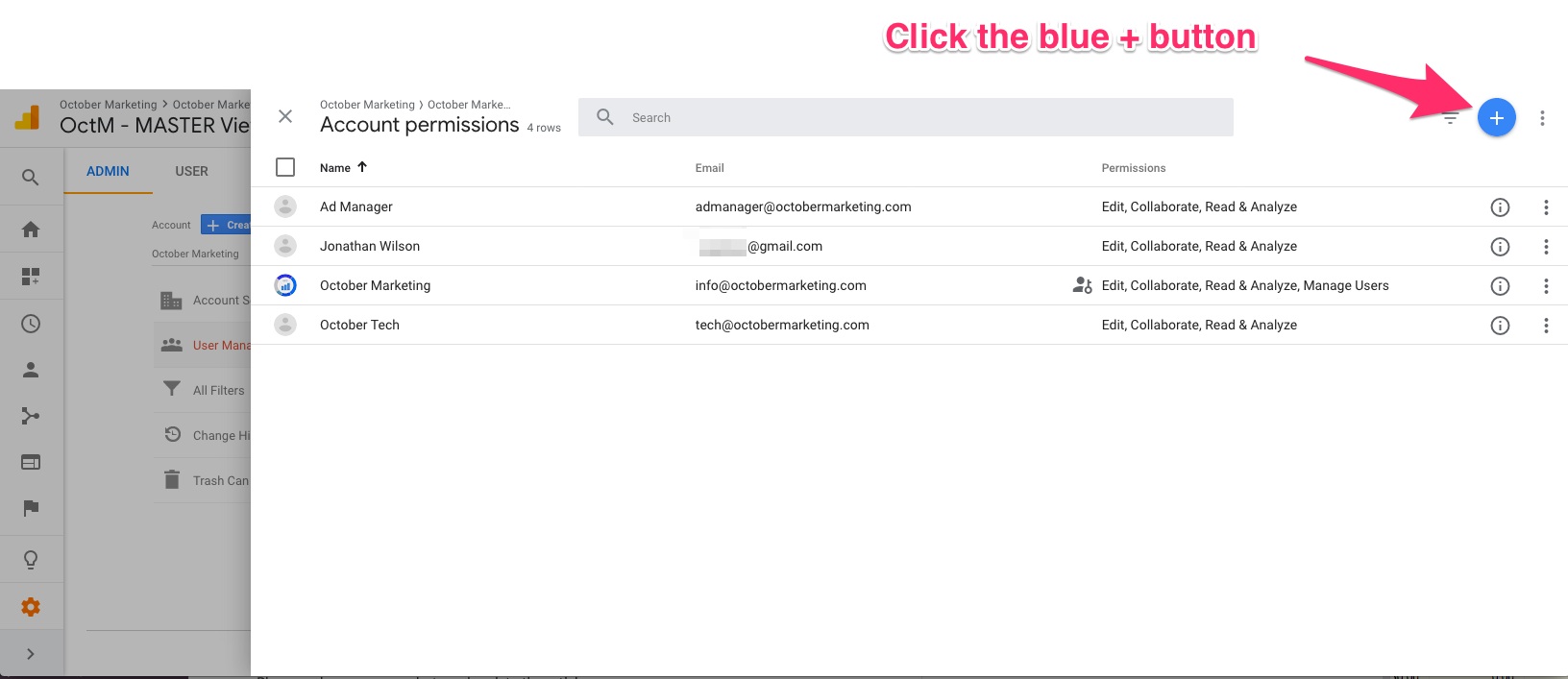 6. Enter my email info@octobermarketing.com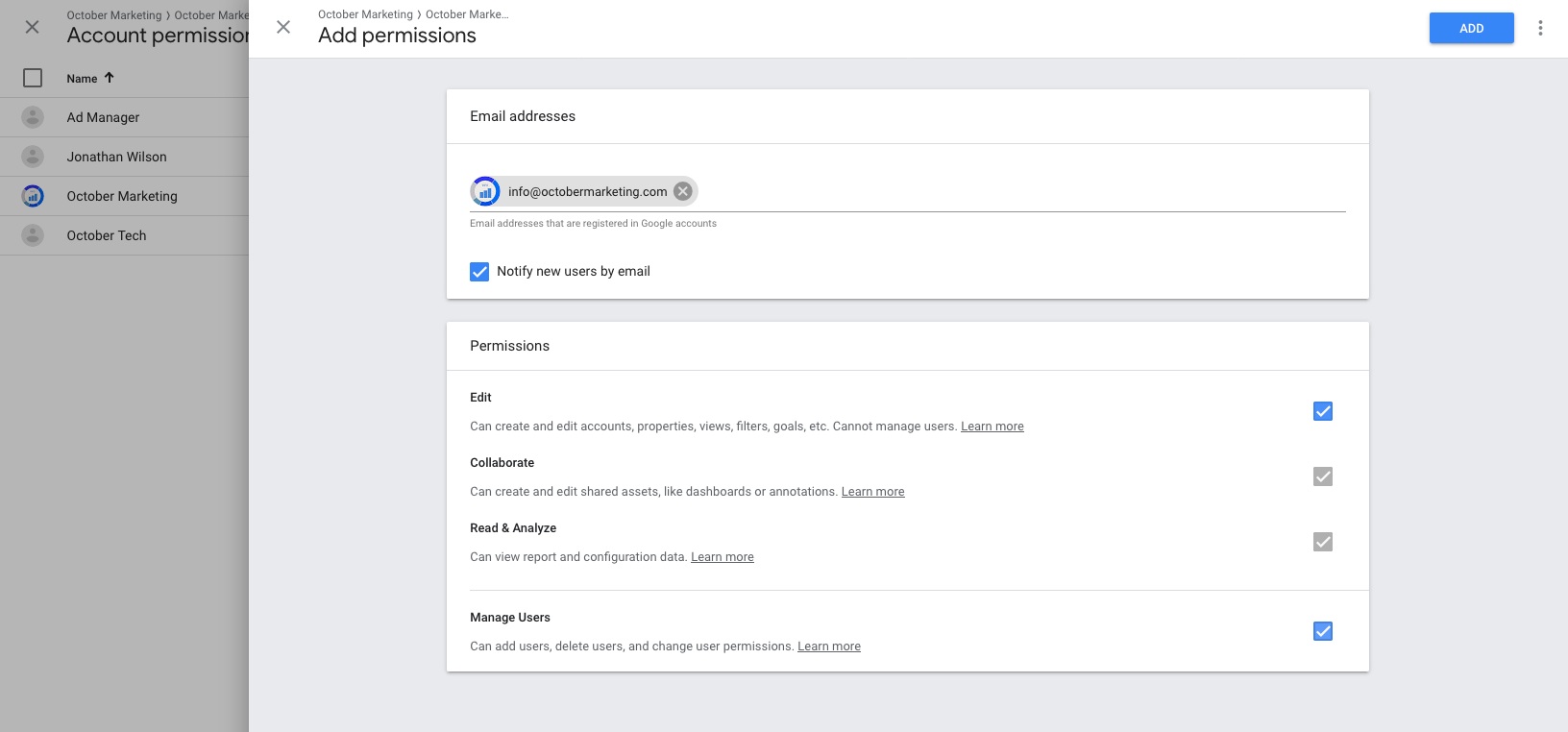 7. Leave "Notify this user by email" checked.
8. Click all the checkboxes. Please note that Manage Users, Edit, Collaborate, Read & Analyze boxes should all be checked.
9. Click the blue Add button and you're done.
---
(below is an archived copy of how this looked in 2017)