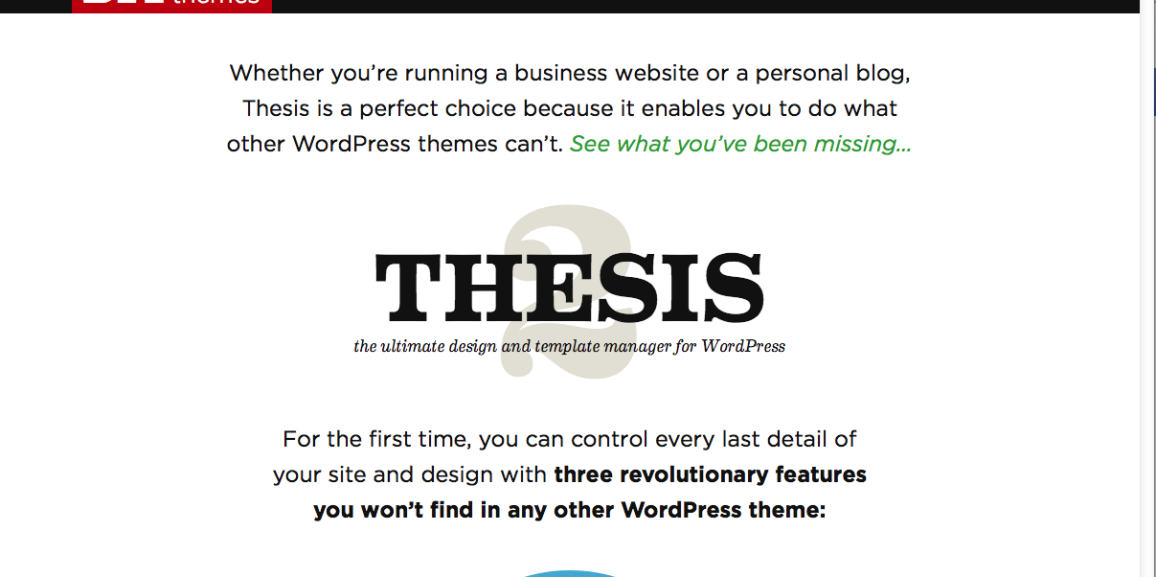 In this tutorial I'll explain how to edit the title of the blog page in WordPress when using version 2.1 of the Thesis Framework. This is a different procedure than the one needed for other pages on the site (we have a different tutorial for those).
This is only for your Thesis site's Blog page.
The way to do this is one of those things that's a bit odd in Thesis, and it changed between Thesis 1 and 2. Here's how to get there:
Go to the WP-Admin
Click on "Thesis" in the navigation sidebar. This should send you to the "Thesis Home" sub-section.
Point your mouse at the "Site" menu in the top Navigation bar to expand the menu.
Click "Blog Page SEO"
Edit Title tag and Meta Description there. It was previously blank, which caused it to use default site-wide values. I set some text in there for a demo (please update accordingly).
See corresponding screenshots below.
Don't forget: Whatever you type in there becomes the custom title of the page, which will be shown in the browser window. This is the title the search engines will display as well. Remember to keep it down to 70 characters or less, for SEO purposes.
This is also the right place to edit the Blog page's meta description, which will be picked up by the search engines. 156 characters is the maximum meta description length.
On other pages, except the Home page, Thesis just uses the page's name in WordPress, which can be overwritten using the "Custom Page Title" field. Click here for a tutorial on editing the tiles of others pages in Thesis.